Companies with wellness programs see 25% fewer sick days
Medical costs fall by $3.27 for every dollar spent on employees' corporate wellness
77% of employees attribute positive cultural changes to health and wellness programs
Companies with wellness programs see a 40% reduction in workers' compensation costs
YOUR COMPANY CAN BE OC'S FITTEST FIRM
ABOUT THE PROGRAM
The OC Corporate Challenge (OCCC) is designed to encourage employees to become more physically active, providing a great opportunity for organizations of all sizes to promote workplace wellness, a healthier lifestyle, and build internal camaraderie. The OCCC offers businesses, regardless of size, the extraordinary opportunity to add some excitement and team building going head-to-head in friendly competitions against other OC businesses of similar size.
THERE IS NO APPLICATION FEE FOR YOUR COMPANY. REGISTRATION COSTS, PER RUNNER, ARE BASED ON CURRENT REGISTRATION PRICES WITH DISCOUNTS GIVEN DEPENDENT ON TEAM SIZE. MANY FIRMS MAY WANT TO PAY FOR THEIR EMPLOYEES TO ENCOURAGE PARTICIPATION. IF YOUR FIRM WOULD LIKE TO REGISTER THEIR EMPLOYEES WITH A SPREADSHEET OR MAKE ARRANGEMENTS TO BE GIVEN A CODE FOR THEIR EMPLOYEES AND BE INVOICED AT A LATER DATE, PLEASE EMAIL US AT corporatechallenge@ocmarathon.com.
We have three separate divisions based on the number of employees in the firm.
1. Small Company …….…………………………………………………10-50 employees
2. Medium Company ………………………………………………….51-500 employees
3. Large Company …………………………………………………..501+ employees
PARTICIPATION AWARD – "OC MARATHON'S FITTEST FIRM AWARD"
The company with the highest level of participation in each division will win a special award* for the company office and be recognized by the OC Marathon in email and social media. All participants must have a finishing time to be included. Direct family members that sign up on the official team roster will be included on the team.
For every full marathon finisher, the team will get THREE points
For every half marathon finisher, the team will get TWO points
For every 5K finisher, the team will get ONE point
Participants that finish the 5K and half or full combo will be counted for both events, i.e. FOUR points for a 5K/Half Combo finisher and FIVE points for a 5K/ Combo finisher.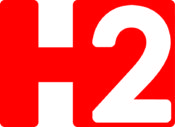 How can I create a team?
To create a team, contact morgan@ocmarathon.com or fill out the Register My Team form above. Once your team is registered, you'll be able to share your company's unique registration code for group pricing and each employee will be able to register as a corporate member.
What are the benefits of the program?
Access to the private Corporate Hospitality tent at the OC Running Festival, discounted personalized training gear, promotional materials for the office, group pricing that includes immediate family members, social networking with other OC business, winners featured on social media, special incentives for team captain (such as discounted registration), opportunity to partner with one of OC Marathon's charity teams, and more!
When does registration start?
Registration for the 2020 OC Marathon is open! It's never too early to start training and building your team.
How does the group pricing work?
There are multiple options to suit the needs of your team. Businesses can choose to pay all of the employee registration fees, a percentage of each employees registration fee, or each individual can pay their own. We will create a plan that works for you!
How does OC Marathon help?
We can help with as little or as much as you want! A few ways we can help include: informational meetings with team captains; informational presentations for employees; provide promotional materials for the office; create personalized training plans; track registration; connect you with a charity partner for fundraising. Let us know what you need.