Looking to join a running club?
Check out some of our registered clubs below and join one today.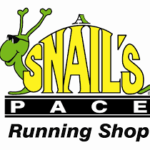 A social club designed to accommodate athletes of all abilities. The club consists of four Chapters with over 400 members: the original Fountain Valley Chapter, the Mission Viejo, Brea and Monrovia chapters. Our members run at all levels of ability, and there is a racing Team available for those who can meet the qualifying standards.
The ASP Running Club is Social group for all levels of runners. Members meet either at the stores or at nearby locations to go on weekly fun runs.
WHEN: Weekly, varies by location
WHERE: Fountain Valley, Mission Viejo, Brea, Monrovia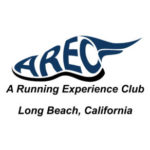 It is a fantastic opportunity to break up the work week, stay motivated, lace up the shoes for a good workout and socialize with a bunch of great people! Course maps and directions will be available on the bench before every Wednesday Nigh Run.
WHEN: Wednesday Evening
WHERE: Long Beach Marina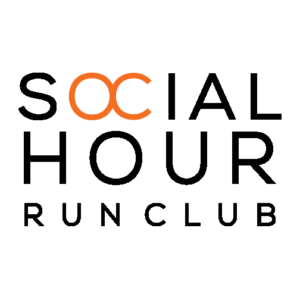 We have various weekly runs, and we are free to join. All levels of runners are welcome. Our mission at Social Hour Run Club is to provide a social environment for runners, highlight the local community, and help our runners achieve their running goals.
WHEN: Tuesday, Wednesday, Thursday, Saturday
WHERE: Orange County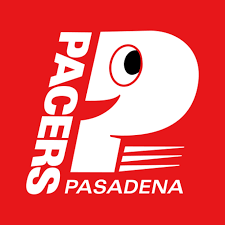 Ready to run? Just register and join us at our next scheduled outing. Come just as you are—out of shape or super fit—you'll fit right in. Wear your running shoes and bring a water bottle. Make sure to introduce yourself to someone so you can get hooked up with a coach. No running experience, no money required. Friendly smiles always appreciated.
WHEN: Tuesdays, Thursdays, and Saturdays
WHERE: Pasadena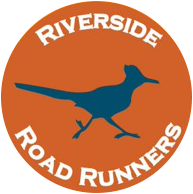 The Riverside Road Runners is a fitness oriented Running Club in Riverside. We are a yearlong club that meets on Sunday mornings at 6:30 am at Arlington Heights Sports Park in Riverside for informative talks, announcements and warm-ups, and then off to run or walk
WHEN: Sunday Mornings at 6:30
WHERE: Arlington Heights Sports Park in Riverside, CA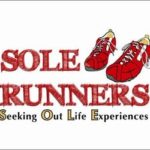 Training programs and coaching! We will meet every Saturday, in Long Beach. We will start off each Saturday with a strength workout and nutritional check-in. There will be short talks on training topics that include hydration, shoes, clothing, and more. We run each Saturday and finish with an optional yoga session. You will receive a training schedule that lists at least two other runs of 30-90 minutes per week and suggested cross training.
WHEN: Saturday Mornings
WHERE: Marina Vista Park in Long Beach
Based in Orange County, CA. We welcome runners of all goals, ages, speeds and styles; fitness runner to racer, ultra marathoner to triathlete, newcomer to veteran. We're a proud member of the Road Runners Club of America. Come run with us!
WHEN: Mondays, Thursdays, sometimes Saturdays
WHERE: Irvine, CA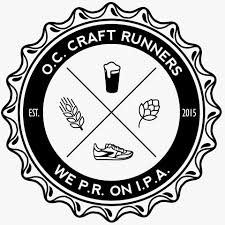 Orange County based running/craft beer club. Always free and always open to everyone. We meet every Monday at 7pm at a different OC brewery.
WHEN: Monday
WHERE: Orange County, CA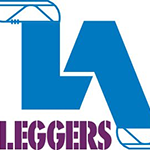 Founded in 1989, L.A. LEGGERS is a running and walking club that prepares people to complete half marathons and full marathons. Every year, hundreds of recreational athletes – from Boston qualifiers to recovering couch potatoes – rely on the L.A. LEGGERS training and educational program. Along the way, many form deep friendships and build a powerful sense of community.
WHEN: Saturday Morning
WHERE: 1450 Ocean Ave. in Santa Monica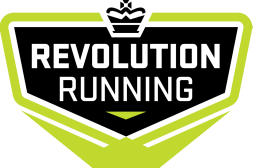 Revolution Running is a running training club for all abilities, who want to improve, meet others and have fun in a coached group training environment.
​Members can choose from five ability groups and attend up to three group workouts per week.
WHEN: Find Here
WHERE: Colorado Based
Members are grouped into pace groups so they are training with others who share their ability level. The pace groups are led by pace leaders, experienced marathoners who help train other members reach their goals.
The Lopers always encourage others to come train and have fun with us! 
WHEN: Sunday
WHERE: Loma Linda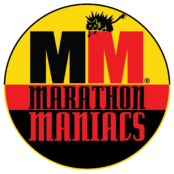 This is a club for runners who are crazy about running marathons and are ready to take it to the next level. We aren't your typical running club, you must first qualify to join the insanity! 3 marathons in 90 days or 2 within 16 days to qualify. 
Do you have what it takes?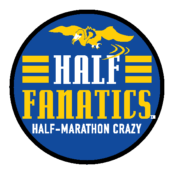 This is a club for runners who are crazy about running half marathons and are ready to take it to the next level. We aren't your typical running club, you must first qualify to join the insanity! 3 half marathons in 90 days or 2 within 16 days to qualify for membership to this running club.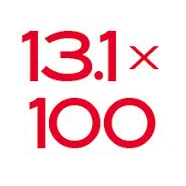 The 100 Half Marathons Club was established to recognize and celebrate athletes that have completed 100 lifetime half marathons (or more!), and to encourage and help others reach this goal.
This club is open to all athletes worldwide that have completed at least 10 lifetime half marathons. There are no rules regarding where, when or how long it takes you to achieve this goal. Runners, walkers, and athletes of all abilities are welcome.

The Cal Coast Track Club of Southern California has members composed of youth and adult, casual, competitive, master, and elite runners and walkers.
Cal Coast offers individual coaching and group training programs for all levels on a year-round basis. No matter what your level of running is, or whatever your goal is, we have a program for you
WHEN: Tuesday, Thursday, Saturday
WHERE: Orange County
The mission of the South Bay Runners Club (SBRC) is to provide scientific based running and walking programs through a friendly atmosphere to individuals of all running/walking levels. SBRC promotes and encourages health and fitness utilizing distance running and walking at all levels.
When: Tuesday Evening, Thursday Evening, Sunday Morning
Where: Manhattan Beach
A running training program for all levels. Come and run/walk/run your way to a 5K, 10K, half marathon or marathon!
Where: Long Beach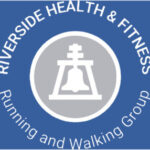 riverside Health and Fitness
Riverside Health and Fitness
We are a personal training gym here in Riverside that offers outdoor biweekly team training for walkers and runners of all levels!  Warm ups along with information regarding proper shoes, attire, nutrition, and hydration will also be provided before our walk or run.  Cool down with static stretches will also be offered.  Please visit our website and contact us for more information!
When: Biweekly on Saturdays
Where: Riverside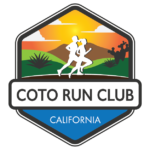 The Coto Run Club is a casual group for runners who live in the Coto de Caza/Dove Canyon area in South OC. Our members range from beginner to those competing in marathons and triathlons. There's some group run going on most days of the week, and on Saturday mornings, we typically have a walk/run interval group as well as a group who runs longer.
WHEN: Saturday morning (and most days of the week)
WHERE: Coto de Caza/Dove Canyon

Club Ed Running is a community running club located in the South Bay Beach Cities region of Los Angeles. Our goal is to help runners of all ages and fitness enjoy the sport of running at all levels of speed, experience, and talent. We provide organized venues for members to train and experienced guidance to help runners of all levels improve. With a low-key approach to personal improvement fueled by each runner's individual motivation, the club provides a way for new runners to meet other local runners, discover new places to run, and to learn and practice better ways to train.
WHEN: Wednesday nights (& more, check website)
WHERE: Mira Costa High School Track,  Manhattan Beach (& more, check website)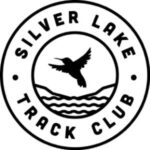 Founded in 2018, the Silver Lake Track Club is a free + low key running club dedicated to build a better local community through athletics and to help athletes train for any track or road distance.   Join us for LA Marathon training season or let us know an upcoming race and goal time and we'll build workouts to get you there.
Take It Easy, But Take It.
WHEN/WHERE: Sunday Sessions and Track Night (Tuesdays or Thursdays)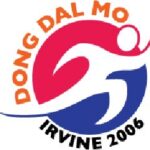 DongDalMo is a running club based out of Irvine founded in 2006 for all abilities of athletes from beginner runner, walkers, to expert runners.  Our goal is to provide a well organized training group that runs while having fun.
WHEN/WHERE: We invite all to join us 6AM each Sunday at Hicks Canyon Park.
The largest Korean-American Running club in the country and is located in Cerritos with members throughout southern California. We participate in many local running events year round and provide comprehensive training/support for our members to compete and finish a Full/Half marathon.
WHEN: Sunday morning
WHERE: Cerritos Regional Park
Want to get your club on this page?