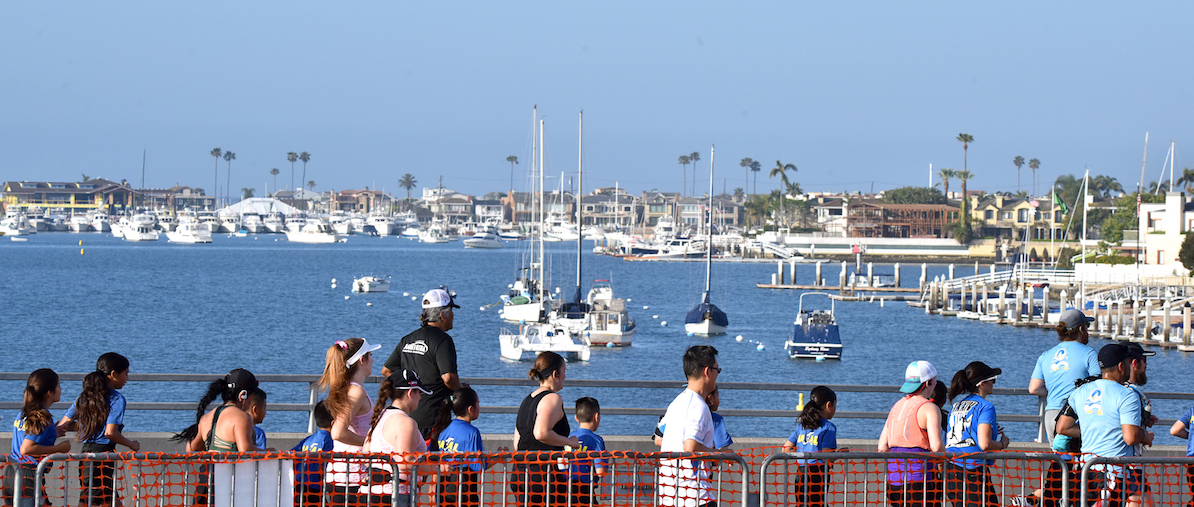 10 Reasons to #RuntheOC
Picture palm trees, sunny skies, an ocean breeze and a starting line that's sure to please. You just experienced a small portion of the OC Marathon. Sounds like a vacation, right? We put together a list of 10 Reasons why you should #runtheOC to give you that little push you've been needing to get you started on your running journey.
The Views - Nothing beats starting a race in the beautiful Newport Beach, California. Surrounded by palm trees, ocean breeze and thousands of energized participants. Begin the race and find yourself overlooking the water, racing through the harbor and making your way to the finish line on Newport Beach back bay.
Cinco de Mayo - Will run for tacos. Think of delicious tacos after running 13.1, or 26.2 miles in sunny, Southern California. Worth it.
15th Anniversary - The OC Marathon celebrates 15 years of running in 2019! The 2019 OC Marathon race bling features the unique 15th Anniversary design.
Beach Cities Challenge - There's still time to get in on the Beach Cities Challenge! Run either a half or full at the Long Beach Marathon, Surf City Marathon and the OC Marathon consecutively to enter the Beach Cities Challenge. You'll receive the coveted Beach Cities medal, which features different aspects of all three races and you'll have raced the gorgeous coast of Orange County.
Boston Qualifier - Have a goal to run in the Boston Marathon? Lucky for you, the OC Marathon is a Boston Qualifier. We help you get one step closer to accomplishing your goal.
SDCCU Returns - The San Diego County Credit Union joins the OC Marathon for its second year in the 2019 OC Marathon. SDCCU strives to serve Southern California with local know-how and understanding. You'll feel right at home with their "people first, profits second" mentality when you create an account with SDCCU.
Charities - Dedicate your run to our 2019 Official Charity Partners. Choose to fundraise for one of our Charity Partners and train easy knowing your miles go to spreading goodness.
Combo Crush - The OC 5k celebrates its third year for the Saturday evening race. This gives our runners the opportunity to plug in 3.2 miles, get two extra medals, an extra shirt and bragging rights. Learn more.
Destination Location - Whether you're a local or coming from another state, Orange County is an iconic destination. With long stretches of beach, Disneyland, delicious restaurants and more, this location is sure to be on your bucket list.
The REWARD! - Another check on the bucket list includes, "Run a marathon." You can check that off when you #runtheOC, one of the best races to begin your running journey.