The OC Marathon is an annual running event that takes place every year during the first weekend in May. Weekend Events include the Health and Fitness Expo, Kid's Run the OC, the OC 5K, the OC Half and Full Marathon, and the Finish Line Festival. Come out and check out the fun in Southern California!
UP YOUR RUNNING GAME BY COMPLETING EITHER OF THE CHALLENGES BELOW!
Conquer the Beach Cities Challenge by completing, in consecutive order, any combo of full or half marathons at the Surf City Marathon, the SDCCU OC Marathon and the Long Beach Marathon. Run all three in a row and receive a fabulous medal!
Go for the COMBO CRUSH by running our 5K, and then the full or half marathon the following morning! Then, show off your one-of-a-kind (new each year) COMBO CRUSH medal! You get two shirts, two fun runs, two awesome finish parties and THREE amazing medals!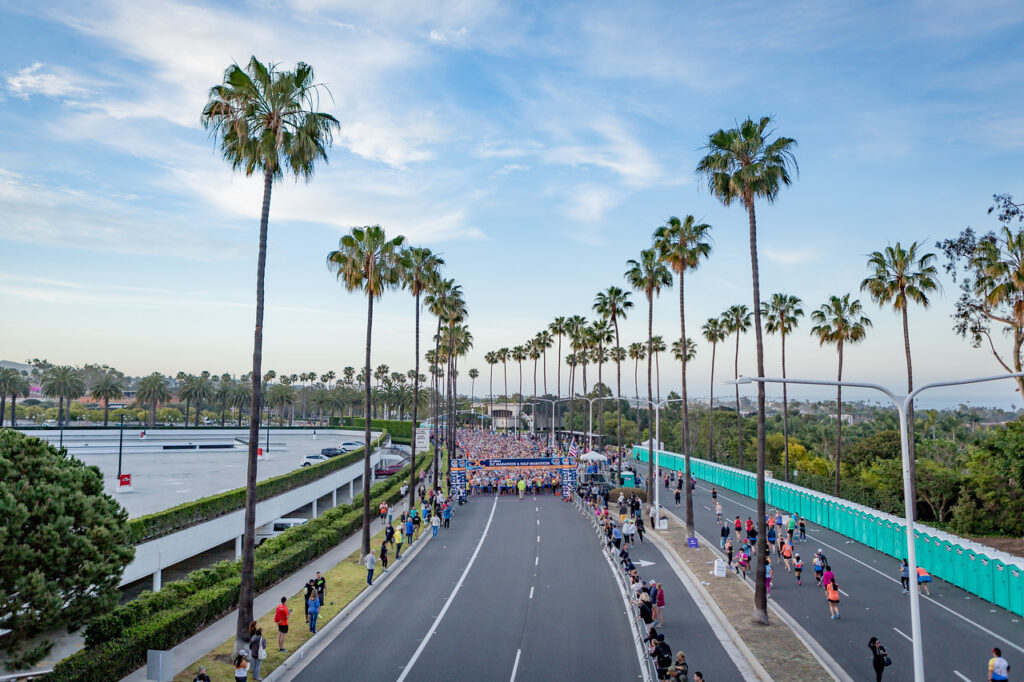 Runners can sign up to run the race virtually by creating a new registration at the link below and have the 2023 swag shipped directly to your door. Swag will not be able to be shipped until after the May events.
Choose the OC 5K, Half Marathon, Full Marathon or the Combo Crush!Pick your path
and get your miles in on your own time! Virtual races can be done around the neighborhood, a local course of your choosing, or even on the treadmill!
The only rule is that the race must be completed in a single run (just like a real race). Track with any GPS device, or run a pre-mapped route!
Qualify for challenges such as Beach Cities Challenge, or 3 year Legacy runner status.
Runners can run the virtual run anytime and anywhere between now and May 31st , 2023! You must submit your results to receive your swag.