Event Weekend is May 5-7, 2023
The SDCCU OC Marathon would not be possible without the support of over 2000 volunteers that assist throughout the event weekend. We will host and support approximately 170 schools (10,000 kids) for our Kids Run the OC, another 15,000 runners in the 5k, half and full marathons and 20+ Charity Partners from the Orange County community. Since our inception, the OC Marathon and related events have raised and helped our partners raise over $6 million in charitable funds. We expect 25,000 participants in all the events and 25,000 spectators.
We have excellent opportunities for groups to volunteer together! Water stations, Course Monitors, Finish Line, etc. Bring your coworkers, friends & family and take part in the fun of giving back to the local community!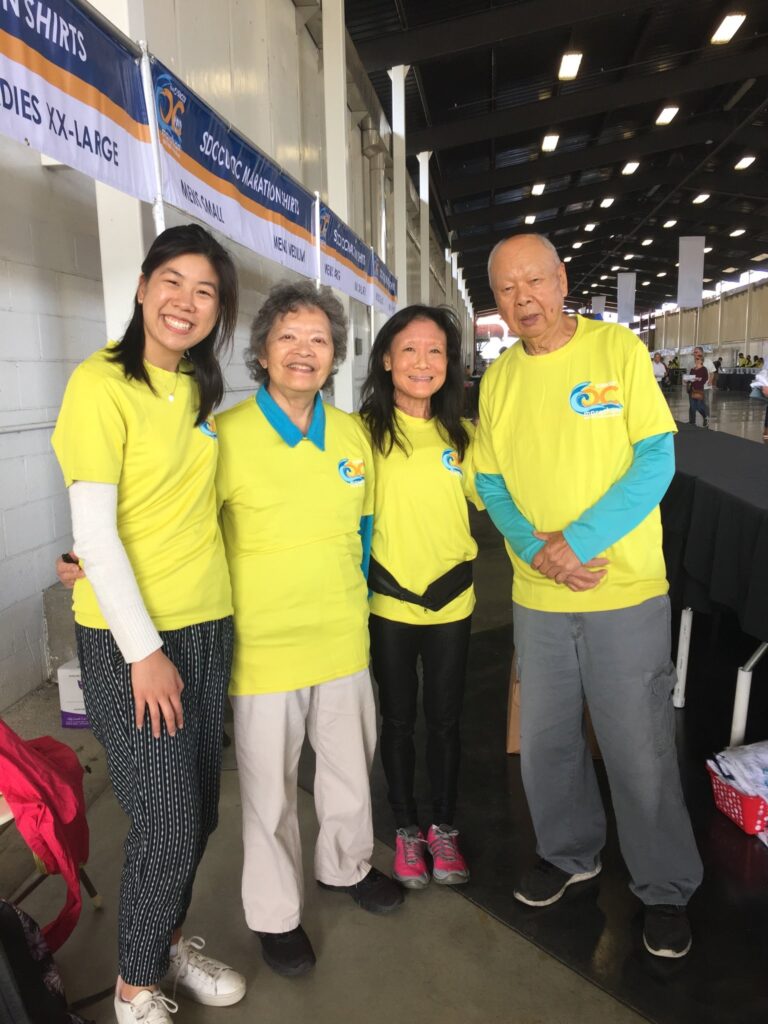 We have many different jobs available, and many different shifts for each position! Check out the short description below!
Set Up – Hang banners, help organize items for the runners.
Expo / Packet Pickup – During Expo hours, help check runners in and distribute bib numbers and swag.
Kids Run the OC – Hand out shirts, medals, food, assist with inflatables, guide kids, reunite kids with parents!
Athlete Food Tent and Beer Tent – Hand out post-race food and beverages.
Course Monitors – Direct and cheer runners on the race course
Cyclist – On bicycle lead, sweep or sag (follow) runners on race route.
Start Line – Help start the races, UPS Runners Gear check in.
Finish Line – Hand out water and medals to runners, UPS Runners Gear pick up.
Water Station – Distribute water to runners on the race course.
In Office Volunteer Activities – During weekdays help with mailings, Kids Run communication and/or event preparations.