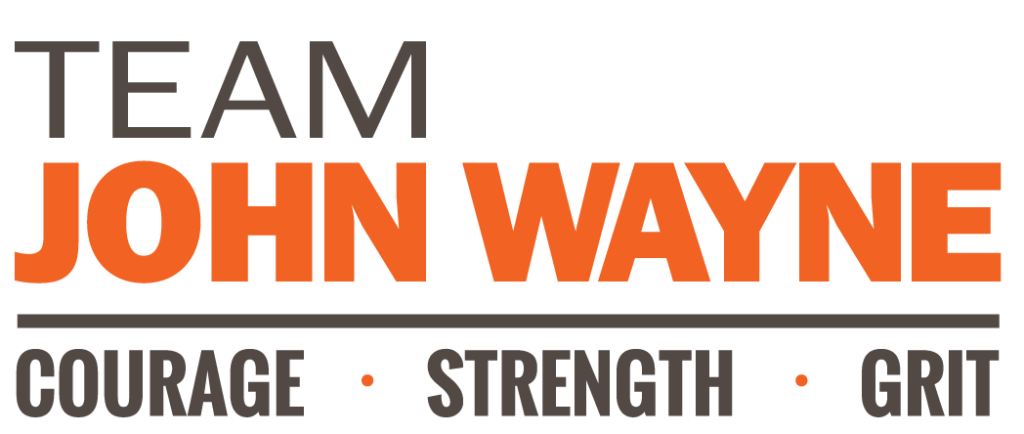 Join Team John Wayne for the OC Marathon. Walk or Run. Fundraise to End Cancer.
The mission of the John Wayne Cancer Foundation is to fight cancer with courage, strength and grit. Team John Wayne is our walking and running fundraising program that empowers you to fight cancer with GRIT! Your fundraising makes it possible for JWCF to fund pioneering cancer research and programs to save lives and improve cancer patients' outcomes. JWCF has been a charity of the OC marathon for 10 years and has raised over a quarter million dollars!
Join Team John Wayne today! There is no fundraising experience necessary! We'll guide and you along the way by providing tips and support. Form a team or join as an individual. Walk or Run in honor of a friend or family member who has been affected by cancer.
Team John Wayne members receive:
Free race entry (raise $250 for 5K, raise $500 for half marathon, raise $525 for combo crush half marathon & 5K, raise $700 for marathon, raise $725 for combo crush marathon & 5K)
Personal fundraising webpage and expert fundraising support from Team John Wayne staff
Access to exclusive Team John Wayne athletic gear
VIP invitation to the Team John Wayne Courage Reception
Celebrate with the team at the John Wayne Corral at the Finish Line
Here's how to join - join as an individual or form a friends and family team or a corporate team!
Visit www.johnwayne.org/teamjohnwayne
Click the OC Marathon logo, then click "become a fundraiser" to activate your fundraising page, and we'll contact you to help you get set up and to get your free race entry
Don't forget you can form a Corporate Team!
Engage employees – team building
Spotlight your business in the community
Create a corporate culture of giving back
Support health and wellness initiatives
Corporate Sponsorship Opportunities!
Promote your business and help a local charity cure cancer, now that's a "one – two punch" for your marketing efforts
Questions? Need Help? Contact Greg at Team John Wayne. Call the office at 949-631-8440 or email greg@johnwayne.org.
We are here to help you. Together we will win the fight against cancer with GRIT!