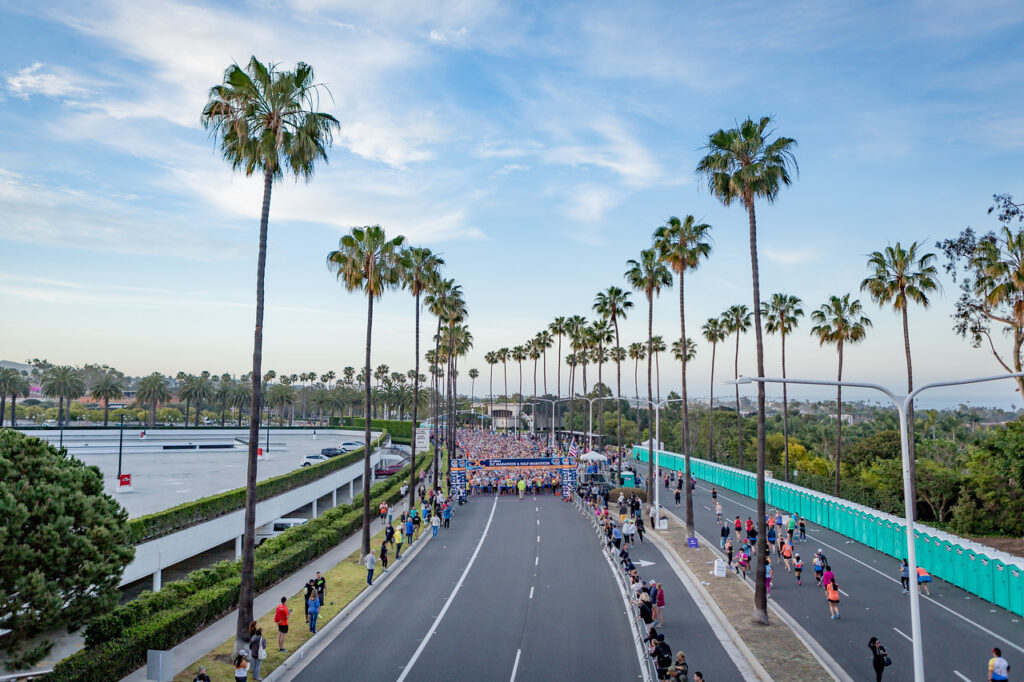 Let's get back to fundraising!r
We can't wait to help your charity raise money to fund your mission!
It is our goal to bring back returning partners and accept new organizations to make sure this is the most successful year yet with regards to fundraising. The Make Your Miles Matter Charity Partner Program is designed to support charities in fundraising by utilizing our events as a platform to raise money for their charitable work in our communities.
Annually, The SDCCU OC Marathon partners raise $650,000+ for their causes!
Designation as an Official Charity Partner of the SDCCU OC Running Festival.
Dedicated page on OC Marathon Website.
Featured "Charity of the Week" Blog post from OC Marathon.
Marketing Opportunities for Charity including discounted race registrations, discounted expo booths, virtual goody bag insert, start line/finish line announcement.
Charity Meeting Area at Finish Line Festival).
Opportunity to use the OC Marathon Fundraising pages and take direct donations to your charity via the OC Marathon Race Registration platform, runsignup.com. (Not required)
Administration Fee of $250.00
Must create a profile on runsignup.com to collect donations.
Must be a 501(c)3 organization and be approved by the SDCCU OC Marathon.
Must actively promote and recruit required runners or walkers to participate in the SDCCU OC Running Festival. (New charities must create and implement a marketing plan with OC Marathon staff assistance in order to do so).
Must actively promote and recruit volunteers for SDCCU OC Running Festival weekend volunteer needs based on your Charity Level. 
Be willing to promote the Make Your Miles Charity Program through social media channels and email blasts to your audience.
Must submit a post race report to the SDCCU OC Marathon detailing the total funds raised and runners recruited.
Must fill out Oc marathon charity partner application to be considered.